PG Stamps Website Design Concept
Let's create a website that works for your business! Browse through the information below to view concepts that we have chosen to enhance the user experience of your website, meet your business growth goals and to look and feel the way that you want it to.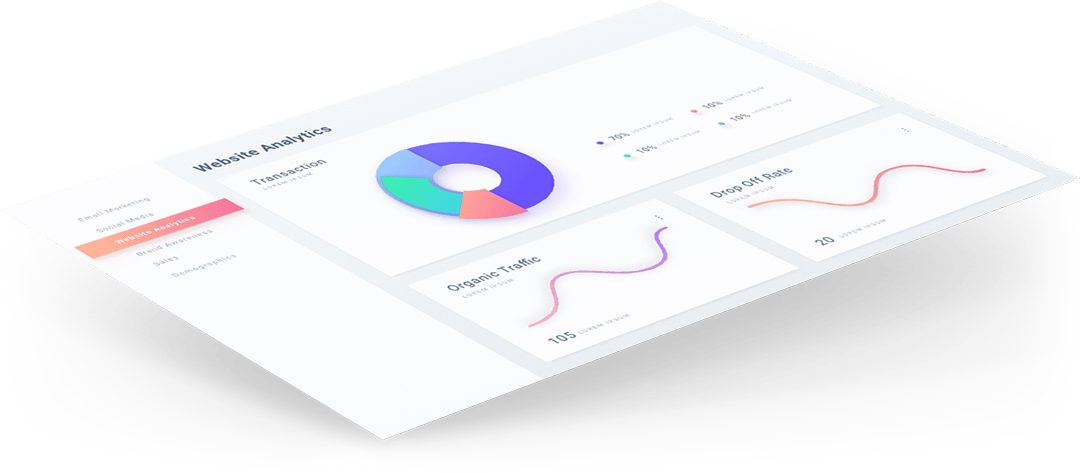 Project Summary
PGStamps.com is the main point of call online for PG Stamps. Currently, the website has some good information, the ability for customers to order online and is ranking in Google for relevant keywords. However, the website is dated and needs a more user friendly layout as well as a more streamlined approach to online ordering. Our goal is to create a website that not only looks and feels modern, but also makes it easy for people to order stamps, quicker for PG Stamps to process orders and increases search engine rankings. We want more of the right people finding the PG Stamps website and taking action by ordering stamps without hesitation.
Project duration
Website Redesign Due 13/05/2019 plus live preview function on ordering system to be completed shortly after
Strategy
Drive relevant traffic to a newly designed website to increase business and allow for easy product ordering.
Website Design
Create a modern website with clean and easy layout. Align the look of the website with the values and goals of the business.
The website will be action focused, guiding visitors to order stamps with a live preview function.
User experience will be enhanced to ensure the customer knows exactly where to find the information or product they are after with minimal clicking.
SEO
During the website redesign we will encorporate an on-page SEO strategy based on the research we have performed. We will target relevant keywords with a balance of traffic volume, action words and scalability. Our two main goals here are:
– To increase the number of relevant visitors to the website, in turn increasing orders into the business.
– Have a website designed specifically to ensure highest possibly conversion rates.
UX Design
User Experience (UX) is one of the most important aspects of a good website design. This is what has your visitors sticking around, getting to know the business and ultimately becoming a valued customer.
We plan for User Experience by creating a 'Site Map' for your website. A Site Map sets out the navigation on your website and the first way that you will see this is through your navigation menu (example above).
Based on your business goals and our keyword research, the layout below (mobile) or to the right (desktop) is what we believe will best suit your website.
Each heading represents a new tab in your navigation menu. Click the toggle icon of each heading to expand. The headings that have dot points underneath them will do the same in your navigation menu as a drop down.
Home Page
About Us
Shop Stamps
JP Stamps
Common Seals
School Stamps
Aboriginal 8 Ways Learning
Teacher Stamps
Date Stamps
Postage Paid Stamps
Stock Stamps
Self Inking Stamps
Traditional Rubber Stamps
Pre Inked Stamps
Metal Self Inking Stamps
Numbering Stamps
Justice Of The Peace Stamps
NSW JP Stamps
ACT JP Stamps
QLD JP Stamps
VIC JP Stamps
SA JP Stamps
WA JP Stamps
NT JP Stamps
TAS JP Stamps
Common Seals Stamps
Self Inking Common Seals
Traditional Stamp Common Seals
Folding Stamp Common Seals
How To Order Rubber Stamps
Contact Us

Visual Design
We want your website to look clean and glossy while still being relatable to your range of clients. Below are some ideas of the types of images, fonts and colours that will be used on your website.
These design elements have been chosen to sit inline with your brand and will be incorporated into your home page, headings, background colours and images throughout the website.
Font
Open Sans Regular 32pt
Open Sans Regular 24pt
Open Sans Regular 16pt
Open Sans Bold 14pt
Vestibulum ante ipsum primis in faucibus orci luctus et ultrices posuere cubilia Curae; Donec velit neque, auctor sit amet aliquam vel, ullamcorper sit amet ligula. Cras ultricies ligula sed magna dictum porta. Mauris blandit aliquet elit, eget tincidunt nibh pulvinar a. Sed  lectus nibh.
Scroll across to see a range of images. This is style of image we would like to use along with your current images on the website.

Home Page Layout
A basic visual of the form that your home page will take.
Content may be changed or added. Images and colours will be added and font will be changed.
The idea is to get a feel for the layout of the page rather than the design.

Thanks for Reading!
If you have any comments on your design concept please let us know…