SSEP Website Design Concept
Let's create a website that works for your business! Browse through the information below to view concepts that we have chosen to enhance the user experience of your website, meet your business growth goals and to look and feel the way that you want it to.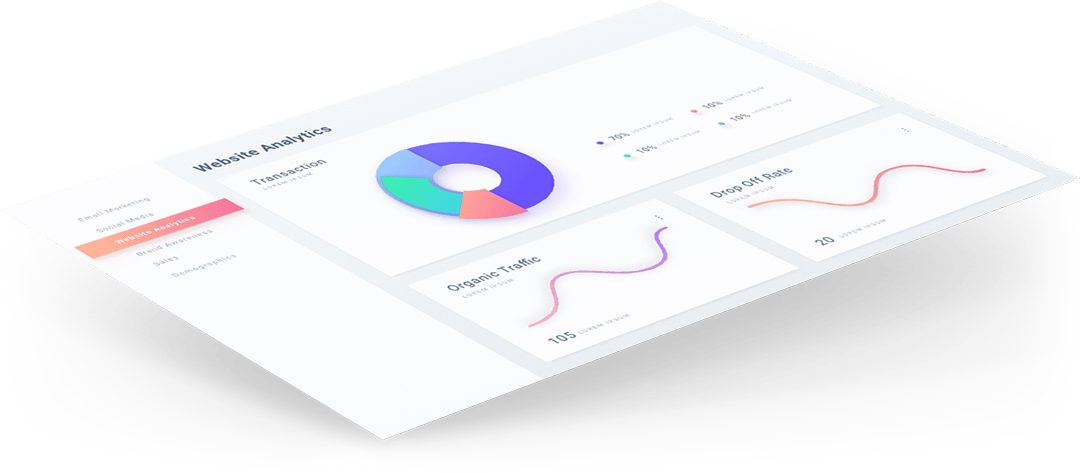 Project Summary
SSEP.com.au is the main point of call online for Sydney Sports and Exercise Physiology. Currently, the website has some good information, a good layout and is ranking in Google for relevant keywords. However, the website is dated and doesn't portray the essence of their business to the online customer. Our goal is to create a website that not only looks and feels modern, but also reflects the business accuractely and increases search engine rankings. We want more of the right people finding the SSEP website and booking appointments with their exercise physiologists.
Client Name
Sydney Sports & Exercise Physiology
Project duration
Website Redesign Due 01/06/2019 plus Ongoing Monthly SEO
Strategy
Drive relevant traffic to a newly designed website to increase business and allow for expansion.
Website Design
Create a modern website with clean, crisp and glossy imaging and colours. Align the look of the website with the values and goals of the business.
Use the design to progress the client base into sport hobbiests – people who love their sport and want to use an exercise physiologist to improve performance. This will be the main customer point for the website whilst also maintaining referrals from health professionals.
The website will be action focused, guiding visitors to make a booking with their preferred clinic.
SEO
Once the website has been built accordingly, we will continue to grow the business through Search Engine Optimisation. We will target relevant keywords with a balance of traffic volume, action words and scalability. Our three main goals here are:
– To increase the number of relevant visitors to the website, in turn increasing bookings into the business.
– Increasing exposure of the business into different areas in order to expand. Starting with the areas of Moore Park, Eastern Sydney, St George, Turramurra, Balmain and Northern Beaches, and continuing this into other areas of Sydney and when you're ready, interstate.
– Continue to make improvements to the website to ensure highest possibly conversion rates.
UX Design
User Experience (UX) is one of the most important aspects of a good website design. This is what has your visitors sticking around, getting to know the business and ultimately becoming a valued customer.
We plan for User Experience by creating a 'Site Map' for your website. A Site Map sets out the navigation on your website and the first way that you will see this is through your navigation menu (example above).
Based on your business goals and our keyword research, the layout below (mobile) or to the right (desktop) is what we believe will best suit your website.
Each heading represents a new tab in your navigation menu. Click the toggle icon of each heading to expand. The headings that have dot points underneath them will do the same in your navigation menu as a drop down.
Home Page
About Us
What Is An EP?
What Is Sport Science?
Services
VO2 Max Testing
Private Exercise Consultations
Strength & Conditioning
Workers Compensation & CTP
Medicare & Chronic Disease Rehabilitation
DVA & Military Personal Services
Health Professional Referrals
FAQ
Locations
Bella Vista
Homebush
Rooty Hill
Sydney University
Narellan
Gregory Hills
Lewisham
Articles

Visual Design
We want your website to look clean and glossy while still being relatable to your range of clients. Below are some ideas of the types of images, fonts and colours that will be used on your website.
These design elements have been chosen to sit inline with your brand and will be incorporated into your home page, headings, background colours and images throughout the website.
Font
Open Sans Regular 32pt
Open Sans Regular 24pt
Open Sans Regular 16pt
Open Sans Bold 14pt
Vestibulum ante ipsum primis in faucibus orci luctus et ultrices posuere cubilia Curae; Donec velit neque, auctor sit amet aliquam vel, ullamcorper sit amet ligula. Cras ultricies ligula sed magna dictum porta. Mauris blandit aliquet elit, eget tincidunt nibh pulvinar a. Sed  lectus nibh.
Scroll across to see a range of images.
Drawing inspiration from…

Home Page Layout
A basic visual of the form that your home page will take.
Content may be changed or added. Images and colours will be added and font will be changed.
The idea is to get a feel for the layout of the page rather than the design.

Content
The links listed below are your current pages with current content. Part of our SEO strategy is to keep this content and add to it over time. To keep the content we need to make sure it is accurate and up to date.
Can you please go through each link below, review the content and let us know of any changes or additions to be made in dot point form.
NOTE: These are your current pages and will be formatted to fit the UX Design pitched above.
Thanks for Reading!
If you have any comments on your design concept please let us know…