SEO, the acronym for search engine optimisation, is a term that's often thrown about when discussing how to design the best business website.
Mediocre SEO can mean a website that's rarely visited, while great SEO can mean a popular website that attracts lots of clients.
At Polar Web Design, we pride ourselves on being one of the best SEO services company in Parramatta.
Here's why that matters…
Why is SEO so important?
Let me answer that question with a question.
How many people do you think regularly pick up a copy of the yellow pages these days?
The truth is, hardly anyone even uses the yellow pages anymore, and certainly not as their go-to source for finding a new business.
Attracting new clients long ago stopped being as simple as having a good yellow pages ad.
Most people these days use the internet to find a new business, and more specifically, they use the browser on their mobile.
Regardless of what you think about the amount of time people spend on their mobile phones, the truth is they are a powerful device for gathering information.
As a business owner, you can use this to your advantage by keeping it in mind when you try to attract customers.
The first step to having someone find your website is to have it pop up in the search results.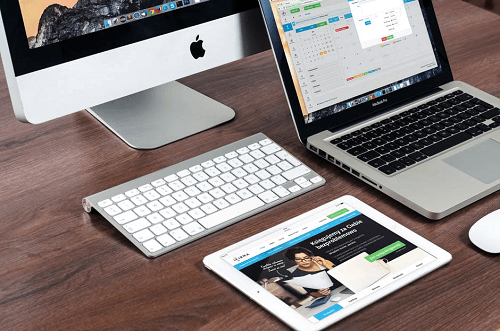 Facts are Facts
While having an attractive website is an important step for your business, it won't do much good if it's not appearing high up in Google results.
Simply put, if your website is not appearing on the first page of Google, very few people are going to see it.
In fact, forget simply appearing on the first page.
To really be successful, your site needs to appear as one of the first two organic links on Google.
Over 80% of people click on one of those first two organic listings.
So you can't settle for a mediocre SEO company. You need the best SEO for your website, which we can provide as a top quality SEO services company in Parramatta.
The World of the Mobile Phone
At Polar Web Design, one of the ways we stay the best SEO services company in Parramatta is by keeping on top of all trends and changes in SEO.
We stay on top of changes and announcements from Google so we can keep all of the websites we design appearing high in the search results.
Previously, Google ranked websites in part according to how well they performed on a desktop computer.
If you had a good desktop site, you would appear high in the search results.
However, a recent announcement from Google tells us that those days are gone.
According to Google, they have begun ranking websites based on how well they perform on mobile devices.
That means that even if your SEO was good before, you may need updates to make sure it is still good.
As a high quality SEO services company in Parramatta, we can make those changes and get your website back on top.
We can Optimise your SEO
At Polar Web Design, we work hard to stay one of the best SEOservices company in Parramatta.
It's not just our constant refining and honing of our techniques to fit the newest developments in SEO.
Our attention to even the tiniest detail sets us apart, and it can set your website apart too.
As part of our commitment to keeping on top of all the latest changes in SEO, we offer a monthly SEO service.
Your website will never be out of date, as we provide any new content you may need. We also provide you an SEO report, a traffic report, a website backup, and an update to your website security.
If you find that your website needs to be brought into the present, we can provide you with a website redesign.
This service updates existing websites and can bring your site from being out of date and having low traffic to being on top of the Google results.
And if you're lacking a website entirely, why not hire us as your SEO services company in Parramatta to make sure your website is great from the very beginning?
We design WordPress websites customised for your business, and always include SEO in each aspect of the site.
We Provide the Web Services you Need to be Noticed
You work hard running your small business.
We will work just as hard making you a website as great as your business is.
With a great website, you can attract customers and build your business.
Let us use our skills as your go to SEO services company in Parramatta to get your website on top of the search results where it belongs.