Do you need a new business website?
Our websites are designed to make it easy for the right people to find your business, and turn those visitors into customers.
We want to help grow your business.
Read on for custom website design costs and pricing…
Our services include:
Website Design
Designed with business marketing in mind. Simple and user friendly to increase conversion rates. Our website designs includes high quality SEO on every page of the website to get the ball rolling.
Monthly SEO
Every month we will perform the necessary security checks, backups and updates that your website needs. Plus we will perform on-page and off-page SEO on a monthly basis. This will increase your ranking in search engines, which is what makes it easy for people to find your business. More people looking at your website means more customers!
Website Redesign
Do you have an existing website which is not performing? If you are not getting leads from your website, it might be time for an update. We can redesign your website. This includes a simple, business minded design with SEO on every page.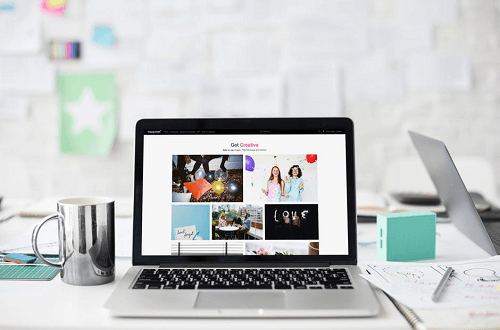 Is your goal is to increase the amount of customers for your business?
If so, then we recommend:
Website design and SEO package:
We will design your new business website, including on-page SEO.
And then every month we will perform our monthly SEO service to get your website out there and ranking!
We will deliver a monthly progress report so that you know how your website is performing.
Do I really need SEO?
We cannot stress enough how important SEO is.
Without it, your business will be seen. Plain and simple!
SEO is an ongoing campaign.
That means that it will not work instantly.
It can take anywhere from 3 weeks up to 12 months to start seeing results from your SEO.
We have had businesses that start getting phone calls from their website within a few weeks, and other businesses that don't get their first enquiry for months. But once they start coming in, it grows fast!
We cannot predict when we will see results for your website. It all depends on the Google bots.
But what we do know is that once you start getting clients from your website, you will never look back!
SEO for your website is an investment that will pay itself off time and time again.
Payment Information
Our preferred method of payment is via direct deposit. However, we also accept credit card payments for a 1.75% fee.
You will receive an invoice for every transaction.
Our website design and redesign services – The initial cost is a 20% deposit. Once this is received we will begin work. When the website is complete, we will require the final investment.
SEO service – This is a monthly service, and so requires a monthly investment. We can set up an automatic recurring investment on your credit card. Or you can set up a recurring direct deposit with your bank.
Website design and SEO package – For this package we can set up a monthly investment plan. This will be the same set up as the SEO service outlined above. That way you don't need to put out a big chunk at the start for your website design. We can split it up over the course of the months while we do the SEO service.
Whatever you need for your business website, you can be sure that Polar Web Design Sydney has got you covered.
You can use your website design to share your vision and your services.
Having a website will make it easy for the people you connect with to see what you do and get in contact with you.
All of our websites are designed specifically to get you ranking on search engines.
We want to bring more visitors to your business.
Any questions regarding our web designs? Read our FAQ
If you have any questions regarding our custom website design costs and pricing you schedule a call with our team.