Let's Build You A Website
Polar Web Design offers high quality, professional and unique websites at an affordable price. Our websites are designed to make it easy for the right people to find your business, and turn those visitors into customers. We want to help grow your business.
Our prices are fully transparent – there are no hidden fees or extra costs. All inclusions are listed. 
Responsive and Custom Designed Websites That Work
When we build you a website you can be sure it will be designed to work for your business.
We design websites with business marketing in mind. Simple and user friendly to increase conversion rates. 
Our website designs include high quality SEO on every page of the website to get the ball rolling.
Below are examples of website layouts and their inclusions. We will customise a website package that will suit your needs. 
1-Page Design
Starter Website
✔

Home Page

✘ About Us

✘ Services Page (overview)

✘ Service 1 (more details on service 1)

✘ Service 2 (more details on service 2)

✘ Service 3 (more details on service 3)

✘ Contact Us

_____________________________

✔

Responsive website design

✔

Call Now buttons and/or Call-to-Action bars

✔

Contact forms

✔

Custom WordPress theme

✔

Security plugin with firewall

✔

Standard website Privacy Policy and Terms of Service

✔

Speed and Image Optimisation

✔

SEO plugin installed and configured with meta-data

✔

Creation and connection of Google Analytics

✔

Training videos – showing how to edit your website content and design and how to keep your website plugins updated.
4-Page Design
Classic Website
✔

Home Page

✔

About Us

✔

Services Page (overview)

✘ Service 1 (more details on service 1)

✘ Service 2 (more details on service 2)

✘ Service 3 (more details on service 3)

✔

Contact Us

_____________________________

✔

Responsive website design

✔

Call Now buttons and/or Call-to-Action bars

✔

Contact forms

✔

Custom WordPress theme

✔

Security plugin with firewall

✔

Standard website Privacy Policy and Terms of Service

✔

Speed and Image Optimisation

✔

SEO plugin installed and configured with meta-data

✔

Creation and connection of Google Analytics

✔

Training videos – showing how to edit your website content and design and how to keep your website plugins updated.
7-Page Design
Scale-Up Website
✔

Home Page

✔

About Us

✔

Services Page (overview) OR Porfolio/Gallery Page

✔

Service 1 (more details on service 1)

✔

Service 2 (more details on service 2)

✔

Service 3 (more details on service 3)

✔

Contact Us

_____________________________

✔

Responsive website design

✔

Call Now buttons and/or Call-to-Action bars

✔

Contact forms

✔

Custom WordPress theme

✔

Security plugin with firewall

✔

Standard website Privacy Policy and Terms of Service

✔

Speed and Image Optimisation

✔

SEO plugin installed and configured with meta-data

✔

Creation and connection of Google Analytics

✔

Training videos – showing how to edit your website content and design and how to keep your website plugins updated.
Add-Ons
Hosting & Maintenance Package
✔

Domain Registration

✔

Hosting on our Australian server

✔

Plugin, theme and WordPress PHP updates

✔

24/7 security monitoring

✔

Daily website backups
Watch this video to learn more about:
– Domains
– Hosting
– Website Updates
– Our Hosting & Maintenance Package
– If you need a website with additional functionality such as a shop, booking system or an SEO plan, or if you want more pages on your website, please get in touch with us for a quote.
– All our websites include an opportunity for you to make 2 rounds of revisions, including changes to design and content.
Build Your Website Ranking
Do you need more from your website? Is your website priority to increase the amount of customers for your business?
Polar Web Design offer ongoing SEO services once we have built your business website, to increase your website's ranking in search engines so that more people will be able to find your business easily. 
Contact us to find out if we have available space to add you as an SEO client.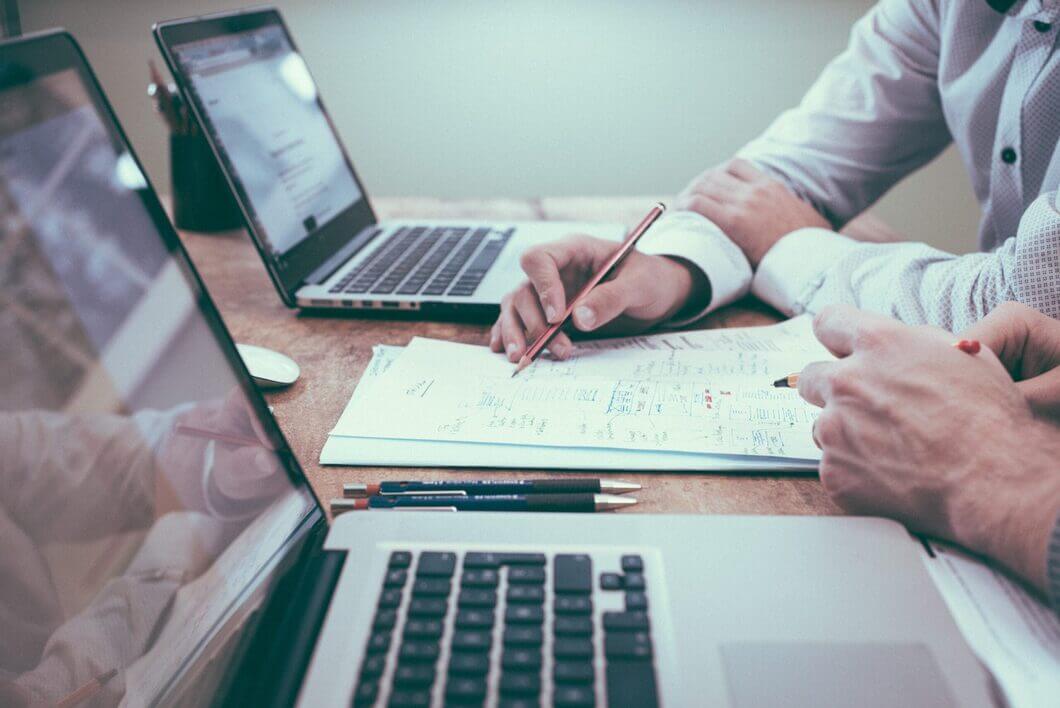 What Your Website Can Do For You
The benefits of having your own professional business website far exceed the investment made to get one. You can use your website design to share your vision and your services.
Having a website will make it easy for the people you connect with to see what you do and get in contact with you. All of our websites are designed specifically to get your ranking on search engines started. We want to bring more visitors to your business.
Here are just a few reasons you should consider a professional website. You can also read our FAQ for information on the importance of a self-hosted website.
Branding
Establish your brand by showcasing your business on a professionally designed website. Proudly include your web address on existing promotional material.
Online Presence
Most people these days search for services online. Your website is a vital step in ensuring your business gets a piece of the search volume pie.
Save Resources
Your website is a 24/7 salesperson for your business. By constantly showcasing your business services and USP it does a lot of heavy lifting for you.
Information Architecture
You can share valuable information on your services and industry, providing value and building trust with your customers.
Save Time
By the time a potential customer has contacted you from your website they already have good understanding of what you can offer them, eliminating the time you would otherwise need to spend on initial contact with each individual customer.
Look Professional
Transform your business from a small local setup to a professional enterprise by looking the part. Your website will give the impression that you are serious about your business and providing your customers with an exceptional service.
Keep In Mind:
Your website will be designed to convert your visitors into customers, however you also need to drive traffic to your website. You can do this through advertising, word of mouth or SEO.
Learn more about SEO and the important role it plays in increasing website traffic and Google rankings.
Recent Website Designs
Each of our websites are custom designed to suit the business that it is representing. We believe that your website should accurately represent your business objectives, values, services and individuality. In actioning this, we always ensure your website is designed to work well for your business. Here are a small selection of our recent website designs for Australian businesses.
Please visit our Web Designer Portfolio page for more.
Award Winning Websites
Polar Web Design is a multi-award winning digital agency, being recognised for providing high-quality websites and exceptional customer service.
Nathan and Alexa founded Polar Web Design as a way to help local businesses wanting to accelerate their online presence. 

9 Reasons why we have a
5 star rating:
Upfront pricing with no hidden fees
Australia wide service with a local feel
Professional and friendly technicians
Excellent communication
High quality solutions that work for your business
Flexible plans
High quality web design
Focus on UX User Exeperience
Australian owned and operated