When it comes to web design practices, it's easy to get hung up on the aesthetics. Should the logo appear on the left side of the screen, or does it look better on the right? How about a lighter blue for the section headers and a darker shade for the buttons? 
But in a virtual world where users have about two billion websites to land on, you need to make sure your website isn't just a pretty face. It should also be designed for usability—how easy it is to navigate and how enjoyable & interactive it is for users. 
So today, we'll help you attract and retain visitors by sharing some of the best practices for exceptional web design & usability.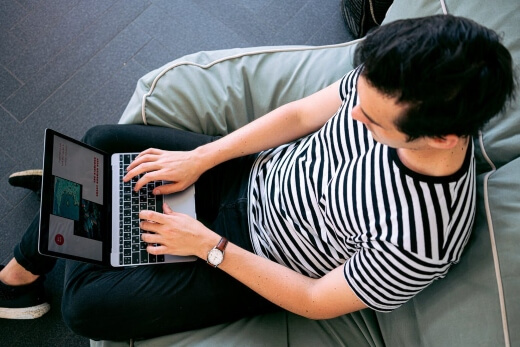 Simplify Your Web Design
The look of your website is certainly important, but most users don't come to your site to see how slick the design is. The truth is they want to complete some action, like buy a product, book a service, or, at the very least, find some piece of information.
So no matter how stunning they are, unnecessary design elements might only overwhelm users and make it difficult for users to accomplish their goals on your site. 
So the trick here is to go for simplicity. Use only necessary & functional design elements, like legible typefaces & graphics that help users perform a specific action. Also, don't use a lot of colours. Make your website look clean and organised by using a maximum of five different colours on every web page. 
Website Consistency 
Your website's overall look and feel should be similar and consistent across all the pages. These include elements, such as colour schemes, typefaces and even the writing tone. If you're wondering where to start, look at your existing pull-up banners, outdoor signs and other promotional materials.
The appearance of these materials should be somewhat similar to the look and design of your website. It helps your business create a solid identity that boosts your brand recall offline & online. 
On your website, pages don't necessarily have to follow a similar layout. You can build different layouts for specific page types, like landing pages & blogs. Then, use those multiple layouts consistently to make it easier for visitors to identify the type of information they'll likely find on a given page.
Keep Visual Hierarchy in Mind
Visual hierarchy is all about arranging page elements in a way that visitors naturally gravitate towards the most crucial elements, like headers, buttons & calls-to-action. 
You can achieve this by adjusting the colour, size or position of the elements surrounding the most important details. For instance, you can put your header or tagline atop the visual hierarchy by making it bigger and brighter than the surrounding elements.
Then, you can have the call-to-action button as the second element in the visual hierarchy. That way, you can prompt users to perform a specific action.
Plan Out Intuitive Navigation
You can't always rely on visual hierarchy to prompt visitors to do an action. So you also have to plan out intuitive navigation. Ideally, a visitor should land on the page of your website and not have to think extensively about what to read or click next. 
Here are a few tips to ensure moving from Point A to Point B is easy & frictionless:
Keep the menu or structure of your primary navigation simple and near the top of the page.

Include a search bar near the top to help users search pages or information via keywords.

Add navigation in the website footer.

Never make visitors dig too deep. Make a basic map by arranging pages like a pyramid, with the homepage on top and each linked page forming the next layer. It's best practice to keep the map no more than three levels deep.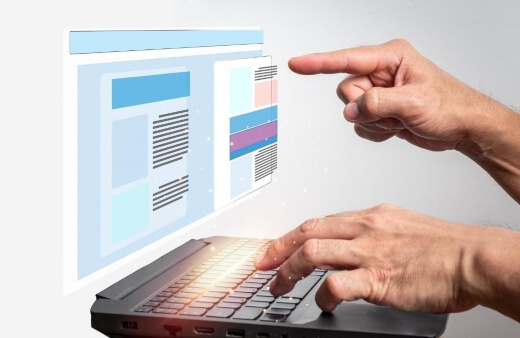 Aim for a User-Centric Web Design
Your target users' preferences are all that matters. After all, if you're not designing your website for them, who are you designing for? So, while the practices mentioned are great, the final key to achieving a user-centric web design is to do user testing, collect feedback and implement web design changes based on those. 
Here's another important tip: don't test your website's usability by yourself. Whether you've designed the website or hired professional web design services, you've already invested time (or resources) into the design. That means you probably have biases. Instead, get testers who've never seen your website before and ask for feedback.
Start Creating Your Website with these Web Design Practices
With these best web design practices, you can start creating an aesthetically pleasing website that is functional and user-centric, too. It's a huge step to creating a solid presence and getting more customers online.