There's a lot to consider when you're getting a website built for your business.
One of the first choices to make is whether you should use Hyptertext Markup Language (HTML) or a Content Management System (CMS).
Read on to find out what to consider when making this choice, and why we use a CMS—WordPress—for our web design for Sydney businesses.
Want a website that looks great, is easy to use and brings in more customers?
Why is using a CMS like WordPress a good idea?
HTML has long been the standard for web design.
It may be classic, but its shortcomings out weigh its benefits for many business owners.
We believe that using a CMS like WordPress is better web design for Parramatta businesses.
A CMS is a software platform that actually uses HTML, but is considerably simpler to use than coding something from HTML by itself.
A CMS is more streamlined and intuitive, so it's easier to use when creating content.
If you choose to use a CMS website design, it will be easier to create and publish new content, as well as to edit existing content.
You will be able to do all of this without coding in HTML.
Getting a CMS website design is also considerably cheaper than HTML.
This is because it is much quicker, meaning you are not paying for hours upon hours more of our time.
But this doesn't mean that the quality of a CMS is any less than a HTML built website.
In fact, using WordPress means that we can spend more time focusing on top quality SEO and business marketing.
That means more eyes on your business and more people taking action on your website!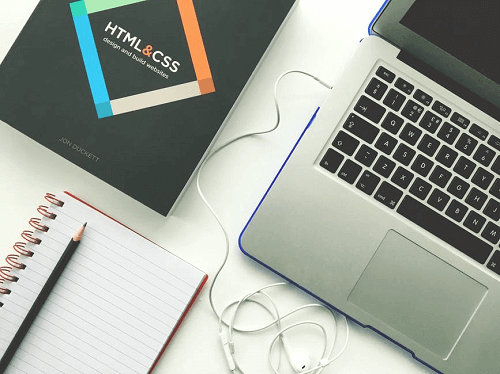 When would you need to use HTML for your website instead of a CMS?
Although content management systems are great for many websites, there are times when you may need a HTML built website.
A CMS does have limits as far as customisation goes.
Although WordPress web design offers Parramatta businesses thousands of themes and templates that make it easy to change the look of your website quickly, it does not offer complete control to build something from scratch.
So if you have a very specific need or aesthetic goal for your website design, you may need to use HTML to achieve the exact look that you desire.
If you don't need a specific, challenging function or look for your website, then a CMS is the way to go for ease, price and performance.
Want a website that looks great, is easy to use and brings in more customers?
WordPress provides mobile responsive design
One of the biggest factors in the success of a website for drawing in customers is how highly it appears in search rankings.
There are many factors that go into SEO, but one big one that has lately been mandated is how well the mobile version of a website performs.
When you use WordPress for the web design for your Parramatta business, mobile responsiveness is one area that you won't need to worry about.
All WordPress websites are designed to perform well and look good whether they're being viewed on a desktop, mobile, or tablet.
So you'll have happy customers and stay high in the search rankings.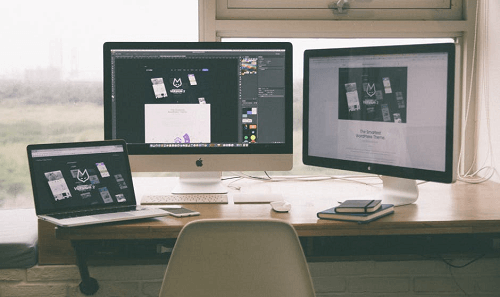 Website speed is key
Like mobile responsiveness, website speed is also crucial for search engine optimisation.
Specifically, this refers to page speed, which is how long it takes that first page to load.
Keeping this in mind is another good reason to go with a CMS.
With HTML, there are many elements to the coding that need to be optimised in order to avoid slowing down the page speed.
An important reason we use WordPress for web design in Parramatta is because it offers the fast page speed needed for SEO.
WordPress is easy to edit even without a technical background
Not everyone has a background in coding.
After your website is designed, perhaps you will want to go back in and change or add some things yourself.
With a WordPress web design, your business website can easily be changed or updated.
You can feel confident in making changes, whether they are as simple as adding in a new phone number or more involved, like writing a blog post for your website.
Unlike with an HTML website, you won't need any knowledge of coding to do this.
Want a website that looks great, is easy to use and brings in more customers?
As you can see, there's a lot to consider when choosing the right platform for your business website.
Although HTML does offer some advantages, most of the time small businesses will benefit most from using a CMS for their website design.
Get in touch with us for an excellent WordPress web design for your Sydney, Parramatta, Penrith or Blacktown based business.