Before I dive in and explain what SEO services generally include for Parramatta businesses and all surrounding suburbs of Western Sydney. Let me explain what SEO is.
SEO stands for Search Engine Optimisation. Plain and simple SEO is doing things so a search engine (Google, Bing, Yahoo) likes your website.
This includes on your website things such as great content and website speed. And off page, such as citations and backlinks.
There is a lot of constant work being completed on websites to help them rank higher on search engines.
Every time you search a term on Google ONLY ONE website gets the #1 ranking and ONLY TEN get onto the first page. If your website is not the best it will not be #1, if it is not amongst the best it will not be on the first page.
If your website is not on the first page there is a good chance that it is going unnoticed by your target market.
Below are typical SEO services and their importance explained.
Why an SEO service is important for local businesses in Parramatta and Sydney.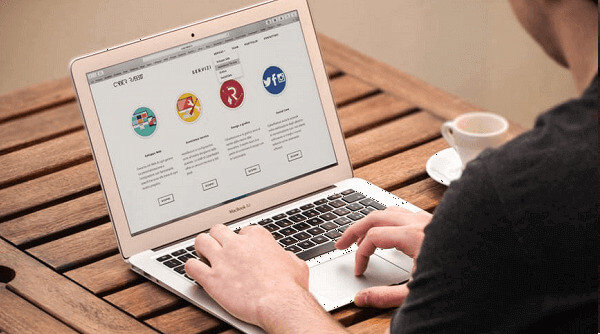 Keyword Research
Extensive research into your business, your competition and your target market. This allows you to find out exactly what potential clients are typing in to find your products and services.
Reach More Clients
Specialised SEO website designs will have you ranking highly on Google, making it easier for people to find your business.
SEO Optimised Website
Have a new business website built or an existing site renovated, being fully search engine optimised with relevant keywords.
Customer Reviews
We provide training and equipment so you can receive customer reviews easily and efficiently. These reviews will be shared onto Google and Facebook, showing potential customers the high quality service you provide.
Monthly SEO
Keep your website moving up the search engine rankings by posting new relevant content and performing on-page and off-page tasks on a continuous basis.
Increase Conversion Rates
Once you get people to your website, simple business marketing designs will help to convert those visitors into customers.
With SEO services in Parramatta NSW, your aim is to have your ideal customer finding you in the top organic listings on all search engines.
Create a Search Engine Optimised site so your website does your marketing for you.
Search Engine Optimisation is vital in any professionally developed website.
Especially so for a small business relying on website rankings to drive profits.
SEO, in it's simplest form, is what determines website rankings.
That is, who's website will be on the front page of major search engines, like Google.
Your goal is to make sure that your website is set up to aim for the top of search engine results.
SEO Services Allow Your Website To Do The Talking For You
With a website which has been fully Search Engine Optimised, you can enjoy all of the benefits that go along with it, including:
Attracting your ideal customer
Enjoy higher conversion rates
More eyes on your business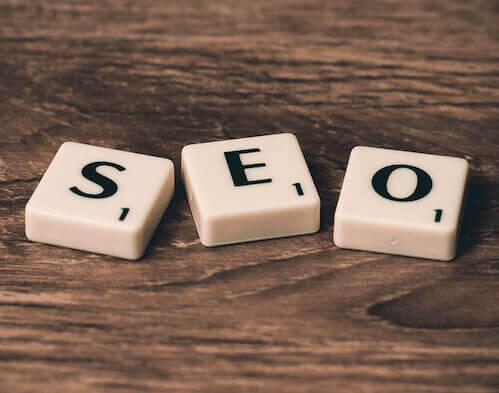 Optimise Your Business Website For Higher Search Engine Rankings
The process of getting to the top of the leader board is a lengthy one and it is important to understand that results will vary based on factors such as the age of a website and the competition.
Nevertheless, at Polar Web Design we have a great understanding on how to get a website ranking well, and we have the experience to go with it.
All the websites that we build are fully search engine optimised when they are first developed. However, getting your website to rank well with search engines is an ongoing process.
It requires website updates, new content and other activity. As well as this, it is important to keep track of the used keywords on your website and adjust as needed.
This all takes time and knowledge, which is why it is important to hire a professional to maintain the SEO service for your website.
Monthly SEO Services Parramatta
What is included?
Our ongoing SEO service plan is performed on a monthly basis. Each month we will work on your website and collect data, so that we can make sure that your website is performing well and continuing to rise in the search results.
Below is a breakdown of the work which will be done each month:
Website security updates
Website backups
SEO report – How to understand our SEO Report
Traffic report
New content as needed – e.g. a new service that you offer, new images that you want uploaded or a new information article for your blog
We can't stress enough how important it is to keep your website up to date, and if you're not sure how to do this yourself then we are happy to do it for you.
If you are interested in getting more clients then our SEO services are a must. Please let us know by filling out the order form.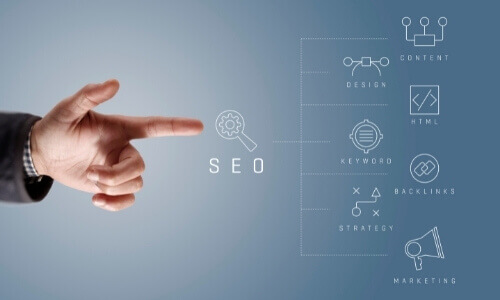 Want to learn more about SEO?
Check out our SEO articles to gain a greater understanding of what it is all about:
So what are you waiting for? Take action today and reap the benefits of our SEO services Parramatta NSW.